Michael Tenaglia Takes First Place on the Delaware River



From Division 9 in Eastern PA ……June 22,2008 …… Michael Tenaglia from Yardley, PA is one step closer to the ABA National Championship with a 1st Place win and $434.00 in the American Fishing Tour bass tournament held on the Delaware River this past weekend. Mike's four bass limit weighed in at 7.31 pounds and were caught using tubes and spinner baits on main river structure near Philadelphia, PA. Second place went to William Gallagher from Warminster, PA with a weight of 7.25 pounds, and third place was John Hoenge from Sewell, NJ with a weight of 6.94 pounds and also claimed big bass honors with a 3.94 pound small mouth.

These anglers are acquiring valuable points to ensure their birth in division's two-day champion and the American Fishing Tour Regional Championship that will be held this fall.


The Top five anglers were:
1.
Michael Tenaglia
7.31
2.
William Gallagher
7.25
3.
John Hoenge
6.94
4.
Rick DiIenno
6.44
5.
Ralph Ferguson
5.06

For compete results click here.

This division's next tournament will be held June 29, 2008 on the Delaware River at Neshaminy State Marina.

For more information on this or any future event in this division contact Wayne Alker at (215) 396-7787 or by email at Walker4755@verizon.net

The American Fishing Tour offers low cost, close to home bass tournaments that are designed for the weekend angler. All ABA anglers fish for money and points. The points advance the angler to a regional championship and the top anglers from the Regional advance to a no entry fee national.

About American Bass Anglers: American Bass Anglers offers over 1,100 tournaments per year in 40 states that are designed for the weekend angler. American Bass Anglers commitment is to provide low cost, close to home tournaments for the weekend angler and at the same time offer each an upward path for angler progression. For more information on American Bass Anglers and the American Fishing Tour, The Toyota Tundra Bassmaster Weekend Series, The Hi-Seas Grand Slam Series or the American Couples Series, visit www.americanbassanglers.com/.
__________________

Wayne Alker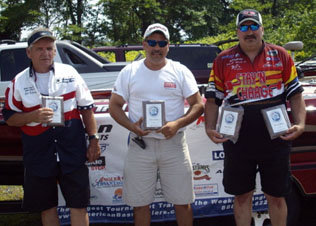 June 22, 2008 (left to right)
Bill Gallagher - 2nd, 7.25 lbs
Mike Tenaglia - 1st, 7.31 lbs
John Hoenge - 3rd, 6.94 lbs and Lunker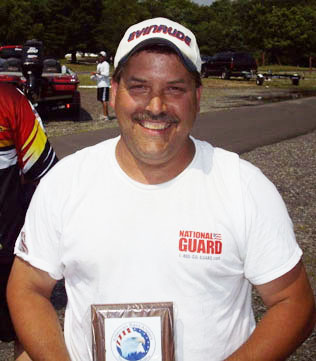 Mike Tenaglia - 1st, 7.31 lbs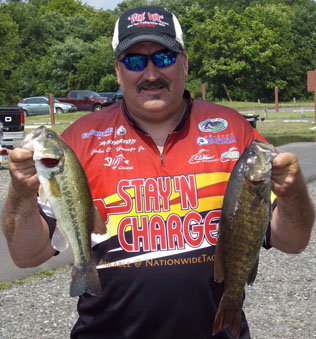 John Hoenge - 3rd, 6.94 lbs and Lunker 3.94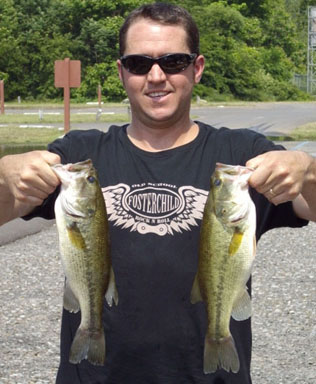 Ray Marcinkiewicz - 4.12 lbs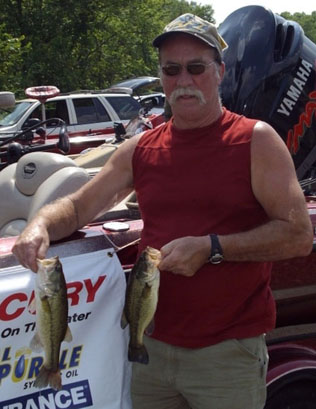 Robert Conger - 3.19 lbs